ShotLight Series
Our Display.Lamp Product Series

The ShotLight Series our product series of lights for displaying results that a athlet is shooing in realtime to give them a direct feedback on his performance.

The ShotLight Lamps can be directly connected to our Targets – no need for an external power source. Some of our ShotLight Products has the opportunity to connect a additional power source to increase the brightness even more.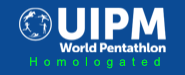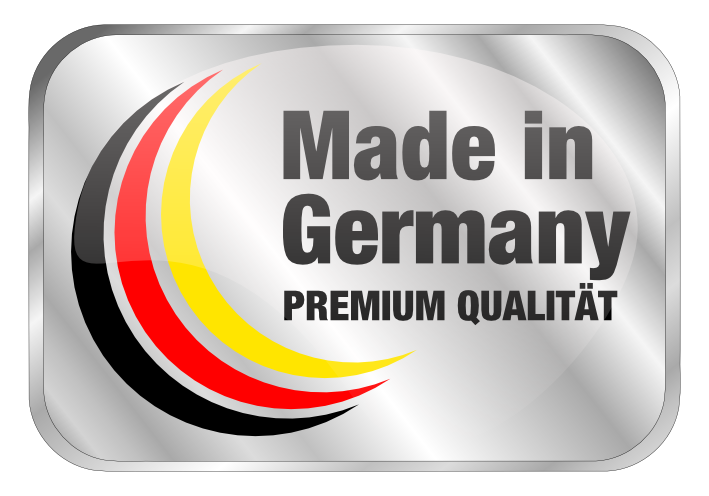 The ShotLight Series
ShotLight H&M

Standart H&M Shooting

ShotLight Timing

Shows shooting time and precision

LED Technology
Supply via ALS Target
Separate power supply
―

Britness Adjustable
Show H&M Results (5 hits/heat)
―

Show Heat Time
―

Show Shot Values
―

Guarantee
1 Year
1 Year
Connector RJ45 ShotLight Port
Dimensions
502 x 102 x 22 mm
502 x 102 x 22 mm

No Computer Required
The SmartPLT can be used as a Hit & Miss Target AND even as a precision target without the need for a computer system. The result calculation is done by a revolutionary processing system directly in the target itself

Incredible Strong Software
The target comes with free and easy to use software (SmartPLT Live Edition One), compatible with every computer running Microsoft Windows (minimum Windows 7). With our software you can use your target and collect your specific results and timing. If you need more powerful software, like for managing your own events or collect data from more than one athlete and you need strong analyzing capabilities, you can use the software SmartPLT LIVE Edition Competition.


SD-Card Slot for Result Collection
Sometimes you just want to shoot on a target without having a connection to a network or with a PC, so to say: "out of the box", "in the woods" or any "field of play". With the SmartPLT you can! The Smart PLT has a SD-Card slot. If you insert a SD-Card the target, it automatically collects and saves all results on the card. Later you can read out all your shooting series with a PC and analyze or archive your results and timings.

100% UIPM COMPLIANT
The SmartPLT is compatible to the UIPM LaserCode standard of 2015 as well as the UIPM requirements for Class A Events. This was proven and testified in the UIPM Homologation process in december of 2015. Hence the SmartPLT can be used in all official and unofficial events!

Shotfreeze Technology
Thanks to the built in ShotFreeze technology, the target has a very high performance on snatched shots which leads to repeatable results, even of "in motion" fired shots. The ShotFreeze technology is an own built architectural approach to minimize the influence of shot snatching to a very minimum!

High Quality Components
The SmartPLT is made of high value components and uses a robust housing, made of aluminum. No moving parts are used which can reduce the lifetime. All parts of the target are constructed, developed and assembled in Germany. We want the best and most compact / robust target, therefore the quality is rated very high.

Extensibility
The target has an extension port, it can deliver data to components like an external light. In the future a couple of extension devices are planned. Stay curious on what's coming up. If you like to be kept "up to date" about our planning's and new devices you can subscribe our newsletter.

Upgradability
We continuously improve the software for our targets. You can easily upgrade your target by using the free basic software which is delivered with the target.

Instant On
The SmartPLTs performance is uncompromisingly optimized for performance. Also the startup time is reduced to an absolute minium ! This leads to plug the target in and shoot – no long setup or anything else is required. If you plug the target into a network the startup takes a little bit longer in order to register the network connection correctly. Anyway the startup time is incredible fast…a whole shooting range with an arbitrary number of targets is ready in less then 10 seconds for shooting. Even you are using 100 SmartPLTs.

Ultra High Precision
The SmartPLT is designed and equipped with a special camera system, which was specifically developed for the target in order to fulfill perfectly the demands of a serious and Olympic standard precision target. No cheap standard cameras are used to achieve a low price. It took a lot of effort to build the best system and not chasing the fastest development time or lowest costs. In combination with the highest sophisticated processing algorithms this leads to amazing performance from this target.

Ultra Fast Processing
The SmartPLT has a unique processing system which was only and specifically developed for this target. The whole chain of components is excessively tuned to fit perfectly and give ultra quick performance. It reaches an incredibly fast processing speed and instant feedback of the target to detected shot. Faster than a blink of your eyes.

Direct LAN Network Connection
(10/100Mbit)
The target has an Ethernet Port (10/100Mbit) and can be directly connected to a LAN Network. Using standard LAN components like switches, hubs, etc., you can connect easily 100 Targets to only one computer which collects the results from all the targets! One 100Mbit network is more than enough for handling over 100 targets.

Technical Data
ShotLight H&M


ShotLight Timing


Product Name
ShotLight V2
ShotLight V2 Timing

EAN / GTIN (Global Product Code)
4260586620115
4260586620122
Status
In Production
In Production

Certificates
CE
CE

IP Classification (International Protection)
IP42 (DIN EN 60529)

IP42 (DIN EN 60529)

Power Supply
12V / min. 800mA
12V / min. 800mA

Connection
1 x Extention Port (RJ45)

1 x Extention Port (RJ45)
1 x Power Port (5.5 / 2.1 mm Power DC Jack)
Dimensions
Product Dimensions
502 x 102 x 22 mm (W x H x D)
502 x 102 x 22 mm (W x H x D)
Retail Package Dimensions
210x277x180mm (W x H x D)
210x277x180mm (W x H x D)
Weight:
approx 0,75 kg
approx 0,75 kg
The SmartPLT is compatible to the following Equipment:

Extention port:
- ALS ShotLightV2
- ALS ShotLight Timing
- ALS Simpower Adapter (For connection of Lamps of the Legacy Company Simpower)
- ALS Navistreet Adapter (For connection of Lamps of the Legagy Company Navistreet)

Cat.5 Cable with RJ45 Jacks are needed (most common cable in whole world), max 5m Cable length

Power Connection (please note that not all ShotLight Products have a separate power connector):
- ALS 12V/1A Power Adapter
- ALS Wiring Box
- ALS 3-Point Power Cable
- Any 3rd Party Power Supply with 12V DC and min 800mA (No AC-Current) with a 5.5/2.1mm power Jack



Our ShotLight products are used for many years especially in field of Moden Pentathlon. They were used during uncountable events and the organizers rely on them to make their event perfect.

Please visit our References page for a list of the hugest events.

Here you have a couple of impressions:

Manual
Quick Start Guide

Can be downloaded in the myALS user area. You have to register your SmartPLT with the Serial number to your account then you can access the quick start guide downloads.

Manual

Can be downloaded in the myALS user area. You have to register your SmartPLT with the Serial number to your account then you can access the latest manual downloads.